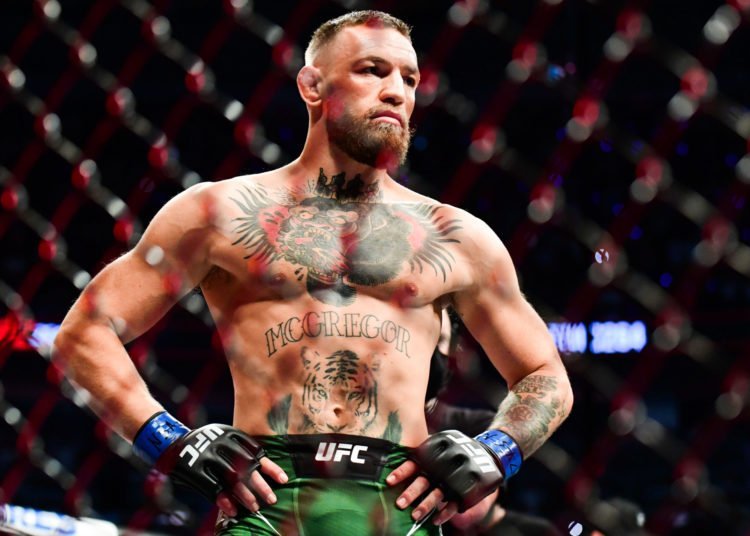 Note: For an enhanced experience, play this soundtrack while reading this article.
Sometimes, it's really hard to get "the casuals" interested in MMA, but this week isn't the case, we have to thank Conor Mcgregor for this, as he always find a way to stay relevant in the media, this week he randomly punched an Italian DJ at a party, and suddenly everyone is speaking about him like he was the second coming.
Francesco Facchinetti, the (yet to be famous) DJ took to Instagram his allegations, claiming that the Irish superstar punched him in the face for no apparent reason, busting his upper & bottom lip, and broke his nose.
It's more damage than Conor did in any of his recent fights, so good on him for improving his skills on civilians, only good things will come out of it (heavy sarcastic tone).
"He attacked me for no reason seeing as we spoke for more than 2 hours and we had a good time together."
Once again, cocaine is hell of a drug, one minute you're taking shots with Johnny Depp, only to end up in a one way brawl, we sure would like to see few rematchs for Conor in 2022, here is a top 4 of the redaction (me):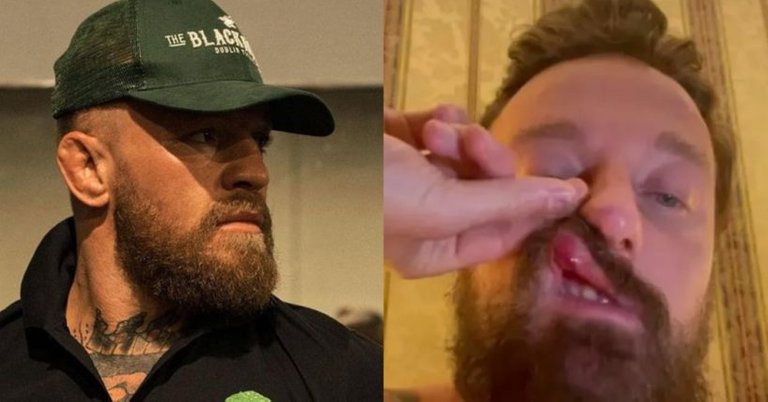 src
I don't think there is much more to say about this, maybe Michael Bisping is right, Conor should probably bully someone that can fight, me I have an even better idea, how about not being a bully at all?
Alright, now that I managed to get you interested about UFC again, don't move, there is an actual good fight this weekend, and if Ed (nothing cringey talking about yourself as the 3rd person) is going to get you all hyped up for the main event on Saturday, and a pretty good co main.
Paulo Costa (13-1-0) vs Marvin Vettori (17-5-1)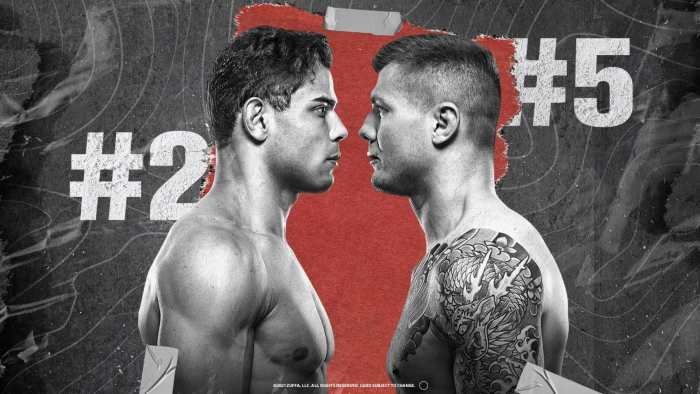 That's a weird poster...Did you really have to put their face so close to one another? This is one of those moment when my wife is going to tell my how gay MMA is 😄, and probably will watch the fight with me. That fight, is a good fight ladies and gents.
Not only because Paulo and Marvin styles match well, they are both at a time in their career when they've reached that last step on the ladder, and need to prove that they are still top contenders, most importantly that they could one day beat the Champion Israel Adesanya.
For Marvin, after having lost twice against Izzy, it's pretty clear that something is missing, only another creative genius will be able to dethrone the current champion. Still Marvin showed some good skills, he is a big dude, and is really competitive against the best fighters, if they aren't Izzy.
Good news for Marvin, Paulo Costa ain't as nimble and lanky as the last stylebender, and we might see a Marvin going for a takedown, by closing the distance, taking the risk to get into Costa's power hand.
In his last 6 UFC fights, Costa didn't not shoot once, and he might have a bigger output than the Italian Dream, Vegas Odds are surprisingly in favor of Marvin.

Let's have a look at their training footages:
What is the most impressive, is definitely his conditioning, and I think he is ready for 5 rounds. even if some of their exercises are HIIT, which means that there are short periods of rest in between, if you look at the fast cardio footage, he is truly super impressive.
Now Costa's training:

Of course it's hard to judge a man on 2 minutes of training, but we can expect Costa to pick that one shot knockout, and bank on his strength to prevent Vettori to maintain control from top position. These pelvic exercises might look silly, but I can totally see why they are focusing on this, making sure to be the stronger man in the exchanges, at least in the first 3 rounds.
The longer the fight, the more it will benefit Marvin, I am sure he is aware of this, therefore it's pretty clear that he is winning this fight, he has been more active, and is fucking hungry.
Grant Dawson (17-1-0) vs Rick Glenn (22-6-1)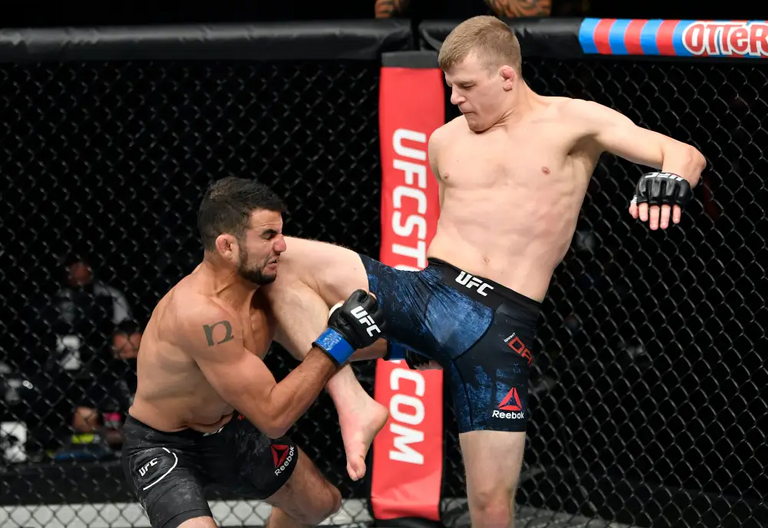 If you came here for the Conor Mcgregor story and skipped to the bottom of the post, I can't blame you, you missed an incredibly well written article about the downfall of a legend, and an interesting fight between 2 middleweights prospect.
Check this guy out, his name is Grant Dawson, and got discovered in 2017 in Dana White Tuesday Night Contender Series, let's check his performance that got him a contract:
At the time, he was fighting as a featherweight, and he as lethal now since his return to lightweight. Finally, what I love in particular, it's his relation with his coach James Krause, that always seems to have the right words for his fighters, check this out:

We need to talk about Rick Glenn for a minute that Grant is facing, a good fighter, that isn't coming from a win streak, but is coming from a pretty impressive win.
Ricky will be landing more strikes on Dawson, but will just delay the inevitable, being taken down, and either some ground and pound, or a classic rear naked choke, in round 1. A clear domination ahead for the young prospect, that could take advantage of this opportunity to showcase his skills.
The rest of the card, is ok, shout out to Alex Caceres a.k.a Bruce Leeroy, fighting on this card against the incredible Seung Woo Choi from Korea, that's going to be a fun one!
Finally a good fight night, I cannot wait...