The Titans are attempting to mop up a bit after their recent loss and mess of injuries in general. Yet again, the team recently added more pretty key players to the injured reserve list in DB Chris Jackson and WR/return man Marcus Johnson. Seeing new injuries pop up like this just feels like a new, horrible morning routine at this point for Titans fans. Overall the team made thirteen different moves and it's only Wednesday. It has simply been a very busy start to the week for the Titans and the team's GM Jon Robinson.
As a fan, I don't even know how to feel. This team is being held together by hopes and prayers right now. So many people have gone down.
But still, among the team's many moves so far this week, there have been two pretty notable ones. The team released RB Adrian Peterson after just three weeks with the team. Pretty interesting, but not surprising. The team's other backs are performing better and the team overall had a lot of other injuries to attend to. I'm guessing releasing Adrian overall was just the right decision for the team right now. Peterson could be signed again down the line, who knows. It was cool to see him as a Titan even if it was short lived.
The other notable move was the team signing veteran WR Golden Tate. Tate is another older player so I mean I'm not all that pumped to be completely honest. Signing aging players is pretty risky in general and the Titans have not had too much luck in signing vets that can contribute lately. It's also just hard to imagine a wide receiver can just come in and learn the system and vibe with the QB with any respectable amount of speed.
Still, Golden Tate is a pretty ok signing overall. He has had a pretty good career in the NFL, and he can catch. That's what the Titans need right now. Pass catchers, route runners, competence. I would say Tate checks those boxes for the most part. It's hard to say when he plays or how much of a role he will play but with this banged up team in general, I won't be surprised if he plays very soon. With Julio Jones out, Marcus Johnson out, A.J. Brown seemingly banged up, and perhaps other pass catchers I'm forgetting about also possibly hurt, Tate may be valuable quite soon.
This Titans offense needs any help it can get right now.
Golden Tate is from Tennessee and he said back in June he would not mind going back home and playing for the Titans. So at least he's a guy that wants to be there. Tate has been in the NFL since 2010 and has played for four different teams, the Seahawks, Lions, Eagles, and Giants.
Here's some of Tate's solid accomplishments from throughout his eleven year career:
Super Bowl XLVIII Champion
8,278 career receiving yards. Three seasons with 1,000+ receiving yards.
695 career receptions
46 career touchdown receptions
1x Pro Bowl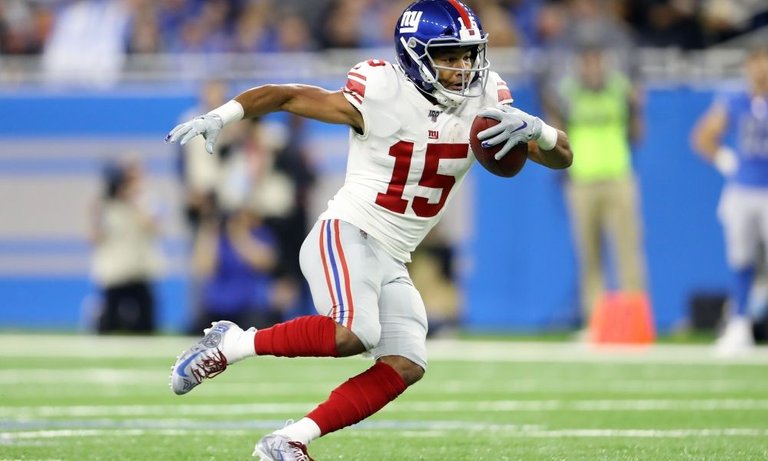 Src
Golden Tate has had a fantastic career, no doubt about it. I'm just hoping he can help this team NOW in 2021. I'm hopeful!
We could use a few of these plays from Golden...
Anyone think Golden Tate can help the Titans this season? Or is this signing not really a big deal?
Welcome to the team Golden.