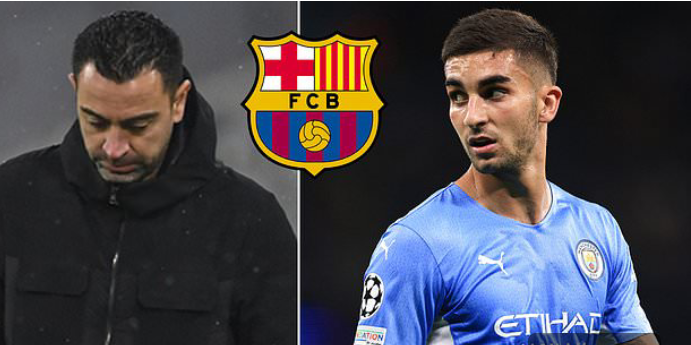 Spanish international Ferran Torres reportedly remains Barcelona's number one target for the January transfer window. The Spanish giants are in a desperate bid to inject some more quality players into the squad to rebuild the team under coach Xavi
However, they also desire to acquire players who are young and would serve for a longer period. So far, Ferran Torres remains one man who fits into both categories. At such, he remains the most wanted man under the era new boss Xavi Hernandez.
Barcelona remain cash-strapped
It is no news that the Catalan giants remain in debt for more than 1 Billion Euros. This debt has been a major reason why they are not contesting with the biggest of teams in terms of players signatures. However, they have made it clear that the current financial situation of the club would not make them not sign quality players.
Barcelona remain desperate for results
The catalan giants have indeed made their worst start in years with the exit of Ronald Koeman and the appointment of Xavi. At such, it is looking like it would be a slow ride up top once more. More to that, the bad days seem not to be slowing down as summer signing Sergio Aguero also announced his retirement due to heart issues. Thereby leaving a void.
Barcelona can still bring back memories
After Messi left for PSG, Barcelona has been experiencing catastrophe. They have become a laughing stock and they've been struggling to win both bottoms and average teams, and it is good to see Barcelona executives putting their bad moments behind them and pushing forward with their desires. We can only hope that they get back to the level they bring back old memories and produce quality performances