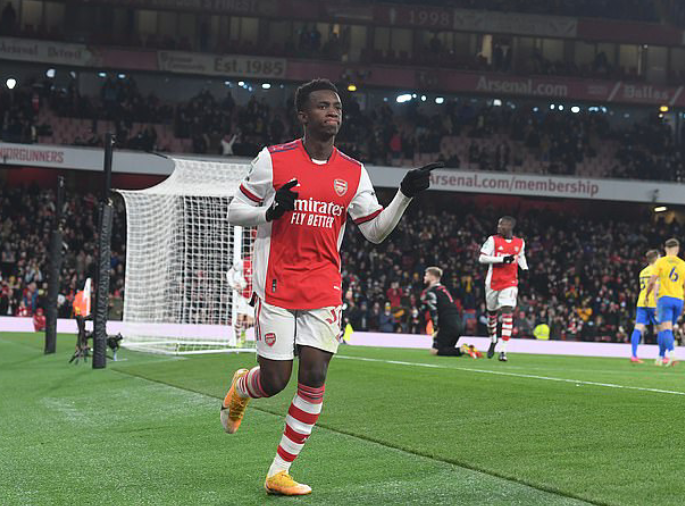 Arsenal fans would be stunned by the latest news around striker Eddie Nketiah. After his hat-trick against Sunderland, even the manager Mikel Arteta has insisted that he wishes him to stay. Nonetheless, the English man seems to see his future elsewhere therefore he is pushing for a move away from the Emirates.
Highlights on Eddie Nketiah's contract
Eddie Nketiah's contract is due to expire at the summer of 2022 after which he is free to sign a pre-contract deal with any team of his choice in January. One of Eddie Nketiah's focus is his quest for regular game time which he has been lacking. He is unimpressed by his game time at Arsenal and would be seeking a change.
Obstacles for Eddie Nketiah
Any decision made by an individual must have its corresponding consequences. A move for Eddie Nketiah now would most likely not be to a bigger team, but a smaller one so he can have the privilege to have the playing time he's looking for. However, a move to top team may pose as a risk of him not developing to his full potentials as he not stand a chance against bigger teams. A good example is that of the Nigerian Alex Iwobi. Ever since his move away from Arsenal, Iwobi has struggled for form at the Goodison park as his performance has been at a decline
The fact that many youngsters who left Arsenal did not get to hit the heights is a disturbing one for Eddie Nketiah.