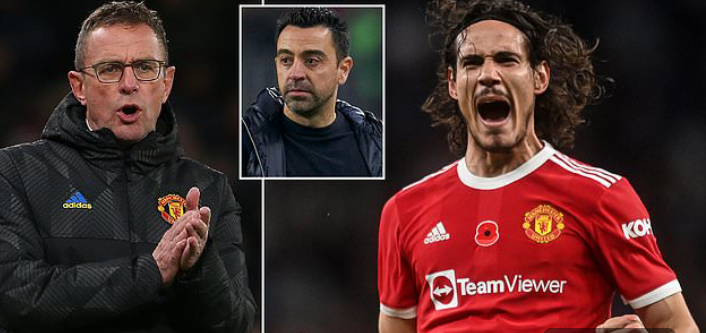 Manchester United are open to retain the service of Uruguayan striker Edinson Cavani at Old Trafford. The Uruguayan striker has been one of the less used players this season as injuries and a lack of fitness has been his major undoings
The desire of Manchester United to keep Cavani, came up once they learnt that some other top flight teams are looking to secure his services in January. The likes of Barcelona, and Napoli are reported to be interested in Cavani
The reason behind Barcelona's interest
In Spain, Barcelona are desperately looking for a replacement for Aguero since the Argentine announced his retirement from football after battling issues of irregular heartbeat. Barcelona also have their eyes on Manchester City's Ferran Torres and City's asking price is €42 million. However, Barcelona would not mind having a similar quality cheaper player elsewhere. Hence the interest in Cavani.
Manchester United desire to keep their striker
With Anthony Martial having an eye for an exit, Manchester United would be doing all they can to keep Cavani with them. This would be instrumental considering the age of Cristiano Ronaldo who is approaching retirement too. Most times, the Portuguese is played as a poacher in attack, which is where Cavani is instrumental as well.
Although Cavani is already getting old age 34 but it's surprising that he's still sparkling interest for top-teams. It would be great to see how things pan out in January