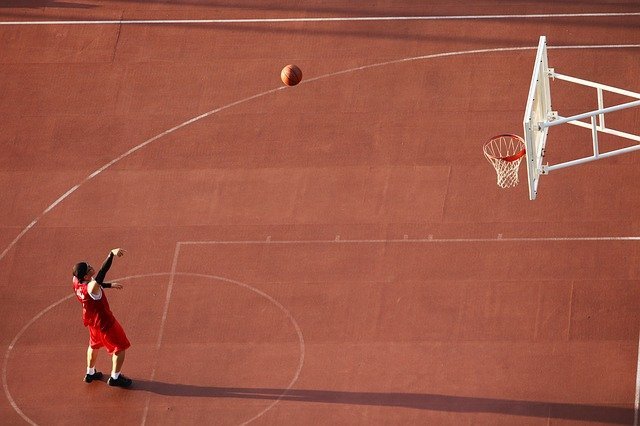 source
They say that the greatest form of defense is attack, and the NBA keeps proving this to be consistently true with each passing season. Back in the day, really Big men renowned for being master shot blockers were automatically considered as top draft picks and given the task of guarding the inside.
However, styles have changed, and those big men blockers wouldn't offer much in Today's game if that was all they did. These days, every player is expected to contribute both offensively and defensively for the team to be considered worthy of getting significant minutes in the NBA.
Draymond Green for instance is known for his supreme defensive abilities, however, with decent career averages of 9 points per game, he has come to be respected as a solid contributor to the overall game play.
The Minnesota Timberwolves have two of the best individually skilled defenders this season in Jarred Vanderbilt and Josh Okogie. The main difference why the former is preferred above the later is in his overall contribution to game play, especially at the attacking end.
These demands placed on NBA players to be all-rounders could be the clearest evidence of the league moving to a point where players operate in free roles and contribute on both ends for the team. It is otherwise known as 'positionless play'.
I first came across the term reading about the Toronto Raptors who have adopted a near similar strategy for their team this season. Although they haven't had much success with the experiment (9-12 W-L this season), the team is still young and their style of play clearly shows their potential.
No Slowing Down
Chances are that the league will continue to evolve to bring the optimal best out of players because of the fierce competition for minutes which is only going to get more fierce as more talented players are drafted through the collegiate system and from overseas. Moreover there isn't really a basketball league alternative to the NBA so players are going to be compelled to improve if they want to remain in the league.
Teams these days are dissatisfied already with having players who are one dimensional. Teams demand improvements, and players can only oblige if they want to keep playing. It is not to say that clearly defined roles though are going to completely fizzle out in the short term, as there is still a need for specialization before the tactics and strategies begin to align with the new moves in place for overall gameplay.
Conclusion
Evolution is only natural, and an inevitable move towards positionless play will bring with it a lot of excitement, knowing that we could expect anything from just about anybody. It is rare to see a freak of nature like Giannis who is an attacking and defensive superstar, but perhaps in a few years the game will produce more supremely talented stars just like him.