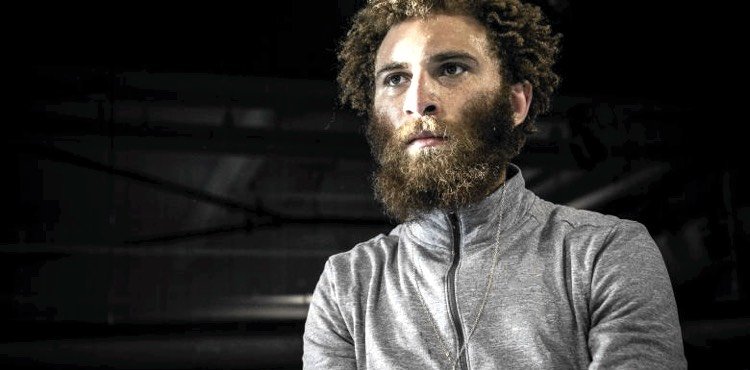 Few days after the recent domestic violence charges against Jon Jones, another similar incident comes to light, and this time around, it's no other than fan favourite "Violent Bob Ross", a fighter that emerged in recent years with the Ultimate Fighters season 27 , and which story has been followed by millions on TV, like any other "character" has a rich history, sometimes tormented with his own daemons, like finding his biological father, and has always been very open about the ups and downs of being a fighter.
This might not be shocking for some, Luis Pena was never the type to make waves in the media, or have a lavish lifestyle, but had troubles this year, more on this later. It's currently difficult to know how much he earned in the UFC, but it's estimated between 1 and 5 millions USD.
I am sure the organization was under some pressure lately, and decided to make an example by releasing the fighter, it's just really interesting to note that Jon Jones will have a totally different treatment, it makes you wonder what else has been swept under the rug, as much as we are trying to stay away from the stigma of cock fighting, the MMA world is a violent world, and fighters are celebrated one night, to be called "an embarrassment" and thrown under the bus the next day, this is just how the industry works.
I am in no way condoning what happens of course, some nasty details of the incident surfaced, Dana seems to say that "we knew that he had troubles before", it doesn't seem to be a one time issue, and as stated earlier, the UFC tends to protect his assets by protecting what the public knows. It's very probable to imagine that Dana has already paid a lot of money, to make sure that Luis Pëna doesn't cause too much trouble, we all know how medias can be corrupted, judges bought, etc...
"Something like that can happen to anybody" may comes off as Dana normalising domestic violence, but it raises a question that isn't new, the most troubled human beings are in some case the most efficient fighters, it's a game of violence after all, and it makes you wonder if we are fostering these type of behaviours.
We can't help but think of Conor Mcgregor's antics, that really brought trashy act to another level with the dolly incident though the resolution was utmost satisfying, with Khabib brutalizing the Irish man.
So what's next for Luis Pena now? As much as he was in a good run, there is probably very little chance for him to find another promotion that will accept to sign him, it's also not the first time that he is involved in criminal activities, with a charge of robbery by sudden snatching, battery and criminal mischief earlier this year, I don't think we will see Luis Pena in a big promotion any time soon.
On the other hand, Jon Jones will probably be protected by the company, and you know why? Because money, ask that dude what he thinks about Jon's drunken antics, I also don't like Daniel Cormier being that "white knight", broken people do broken shit, it's bound to happen.
Just a quick note, I will note write a preview post for the UFC Fight night this weekend, which is probably one of the weakest card of the year, Aspen Ladd is facing Norman Dumont, Andrei Arlovski is returning against young prospect Carlos Felipe in the co main, and the rest of the card is really not that interesting.
One fighter that I will enjoy watching is Jordan Wright, if you haven't heard of him yet, he will probably be an interesting prospect to watch in the next few years.
The is also a Bellator Event on October 17, I wouldn't be doing my job if I don't at least mention it.
What other sport events are you going to watch this weekend?