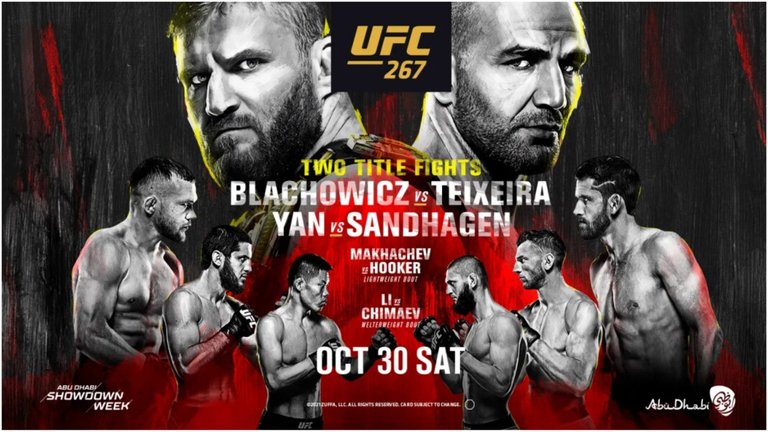 src
This is it, MMA fans all around the world are ecstatic, 2 of the best weeks of combat sports are about to unfold one week after the other, events of these magnitude happens once every full moon, this week we will witness greatness at the Etihad Arena for UFC 267, and next week event will be at Madison Square Garden for UFC 268, can you believe how lucky we are? And most importantly, I am covering it, so get ready for some action with a breakdown of each fights of the card.
It's UFC 267, and it starts:
Now!
Thanks for this impeccable transition captain 😄.
Listen, I am going to tell you a secret...You don't need to like MMA to watch this card, this is how entertaining it's about to be.
Two title fights, for 2 divisions that have completely opposite qualities, on one hand a Light Heavyweight title fight that all the fans have been waiting for, Blachowicz vs. Texeira, two of the craftiest fighter I daresay in MMA history, and another battle of the styles with a quick paced Interim Bantamweight title fight, Yan vs. Sandhagen.
The rest of the card is as entertaining as the main, one particular will get all the attention, is the return of the intriguing Khamzat Chimaev fighting against Li Jingliang, and the prodigy Islam Makhachev that will have a real test with new fan favourite Dan Hooker.
Light Heavyweight·Main event
Jan Błachowicz (28 - 8 -0) vs. Glover Teixeira 32 - 7 - 0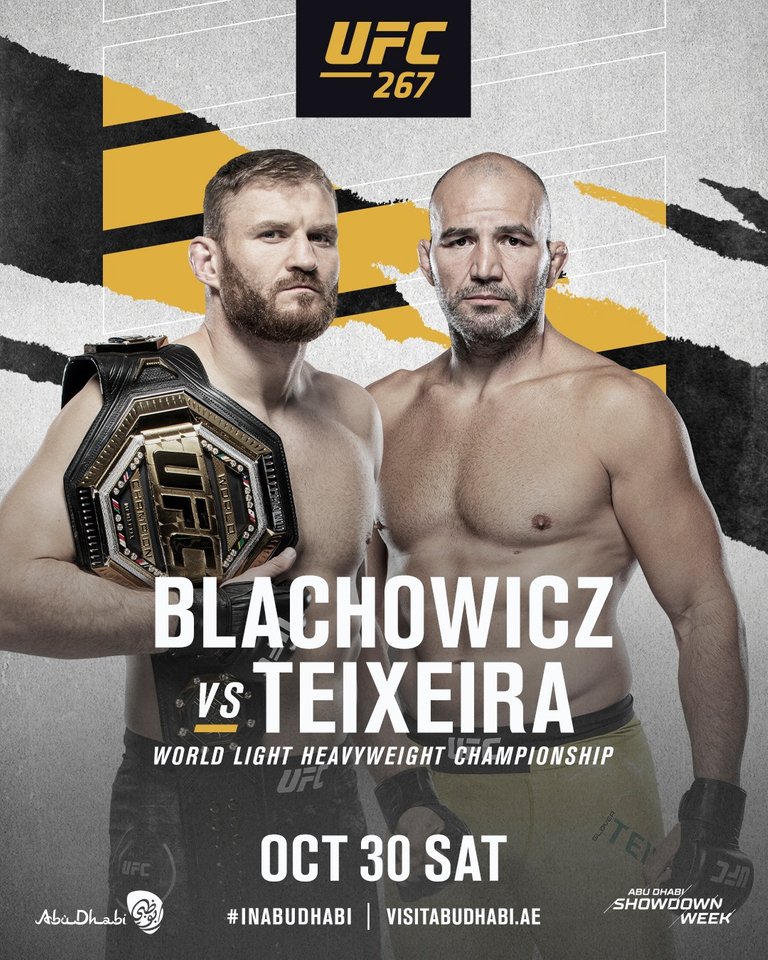 src
A lot of people have come late to the party when it comes to paying attention to Jan Błachowicz's journey, but it is clear that since his fight against Middleweight champion Israel Adesanya Jan has showed how smart he can fight, and that he has all skills needed to reign as a true champion.
What gets me really interested about this fight, is that he is facing a real threat, an experienced killer, a Light Weavyweight legend that is for me really one of the best, Glover Texeira.
Last time around, when Jan fought for the vacant Light Heavyweight title against Dominick Reyes, he made it look easy in 2 rounds. I think a lot of people were doubting Jan, and myself included, now are all ears and all eyes as Glover Texeira is the biggest test for him so far.
Not to throw some jabs at Dominic Reyes, but I think we will see a totally different fight against Texeira.
Glover Texeira has had a long path to redemption since his title fight against Jon Jones in 2014. He was just better than him on the day, though someone could argue than nobody has ever defeated Jon "Bone" Jones so there is nothing to be ashamed of, but to have another title run at 41 years old, is really something that can only happen in the Light Heavyweight and Heavyweight division.
When he faced Jones, he had a record of 22 wins for 3 defeats, and it took him a long time to even be considered as once more a title challenger.
It will take him 14 more fights, gruelling ones, 4 more defeats, 10 more victories, this is the real testament of his tenacity, and when you've been through so much adversity, you got nothing to lose.
As for giving a prognostic, I am torn, as these are both well deserving fighters with a wide range of tools. Glover will have the advantage on the ground, but Jan can easily piece him apart on his feet, Glover is too slow, and even if he can take a punch, Jan is currently champion for a reason, so I am going with a win for Jan by decision.
Bantamweight·Co-main
Petr Yan (15 - 2 - 0) vs. Cory Sandhagen (14 - 3 - 0)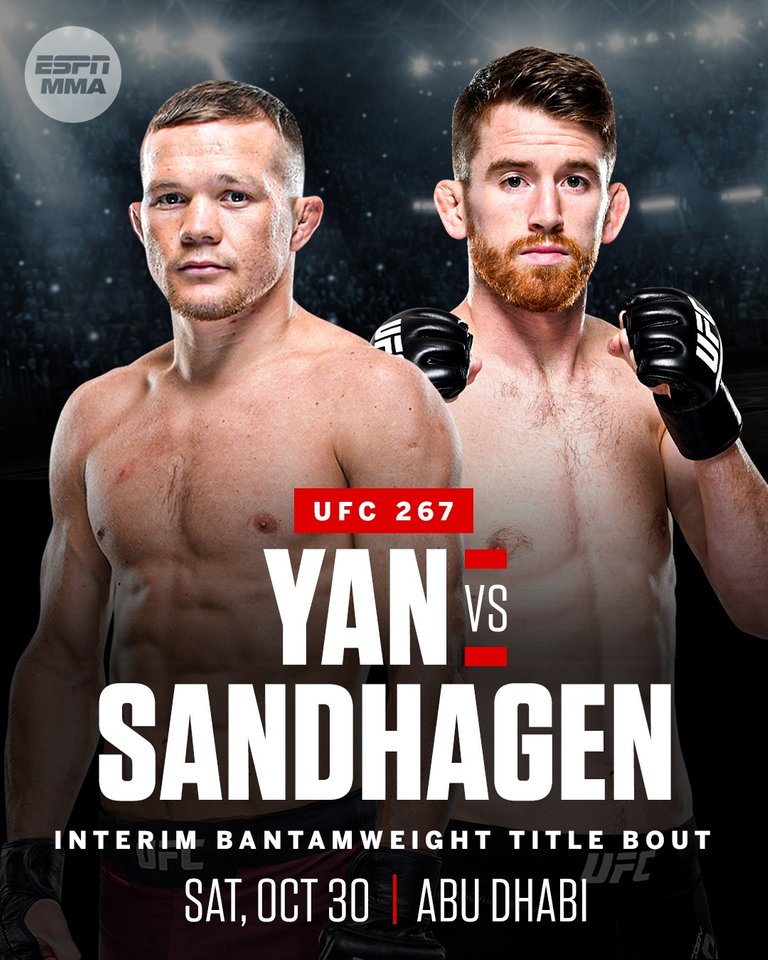 It's a rare and weird moment in the bantamweight history, with the current champion Aljamain Sterling being hated by the entire community for having won a title fight by disqualification for an illegal knee by Yan, and the entire world will now watch this fight, as it's now considered the "unofficial title fight".
Let's start with Petr Yan:
Before "losing" against Sterling, the man was on literal fire, beating Aldo, Faber, Rivera, Dodson, Silva de Andrade, and many more, hasn't lost a fight since 2016, his fighting style is a thing of beauty to witness, just true champion material.
His opponent Cory Sandhagen is in a decent form even after his loss against TJ Dillashaw, but showed so much skills against the "best of the best" like Frankie Edgar and Marlon Moraes.
Keep in mind that in 2020, while Petr Yan was battering Jose Aldo's face and win by TKO, Cory Sandhagen was getting chocked out by Aljemain Sterling, let that sink in for a second...
I predict that Yan will play a game plan to perfection and win this one, I don't think anyone can beat him right now, there is an aura of invincibility around him right now, and I know, it doesn't count as much, but confidence is sometimes what makes fights, it will be the most entertaining fight of the night for certain.
Lightweight
Islam Makhachev (20-1-0) vs. Dan Hooker (21-10-0)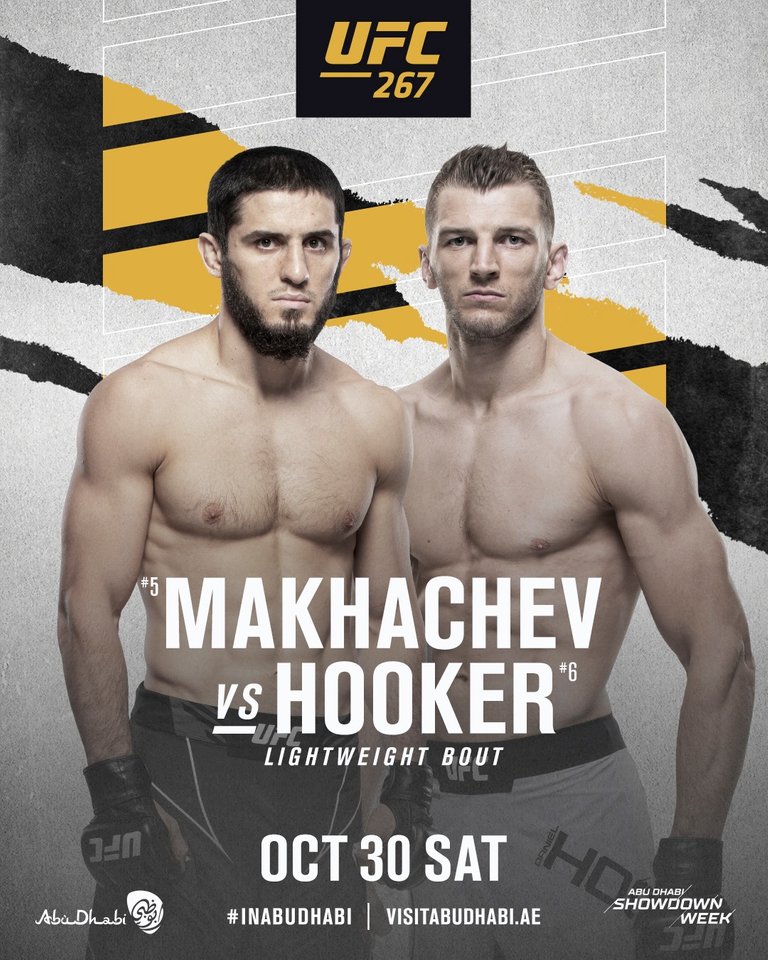 Islam hasn't lost a fight since 2015. It's been 6 years, 8 perfect fights, a train that doesn't derail, I guess this is what happens when your train is powered by the Nurmagomedov family, but that's not the only reason, let's give the man the credit he deserves, Islam Makhachev is the future of the division, and clearly unbeatable.
Don't take my words for gospel, and go check each of his fights in the UFC, his 8 fights win streak has been the most impressive thing to witness, for me the Lighweight division will always be the most competitive, it's a matter of few factors, speed & accuracy around 5'9 is just the most interesting thing to watch, the average size of a man in the world is also the size of men in Lightweight division, so there will always be more people identifying themselves to these fighters.
There is a reason why Khabib decided to retire, he knows that Islam can represent their family, and their legacy.
I haven't said a word about who he is facing yet, and that's a shame, because Dan Hooker is such a nice guy 😁.
Do nice guys win fight?
Yes, they can win some, against the Paul Felders and Al Iaquintas of this world, against the Jim Millers and Gilbert Burns, but can they really handle the pressure on the ground, the relentless Dagestanese style, that just grinds your soul for that many rounds?
I think not sir, I think not.
Heavyweight
Alexander Volkov (33-9-0) vs. Marcin Tybura (22-6-0)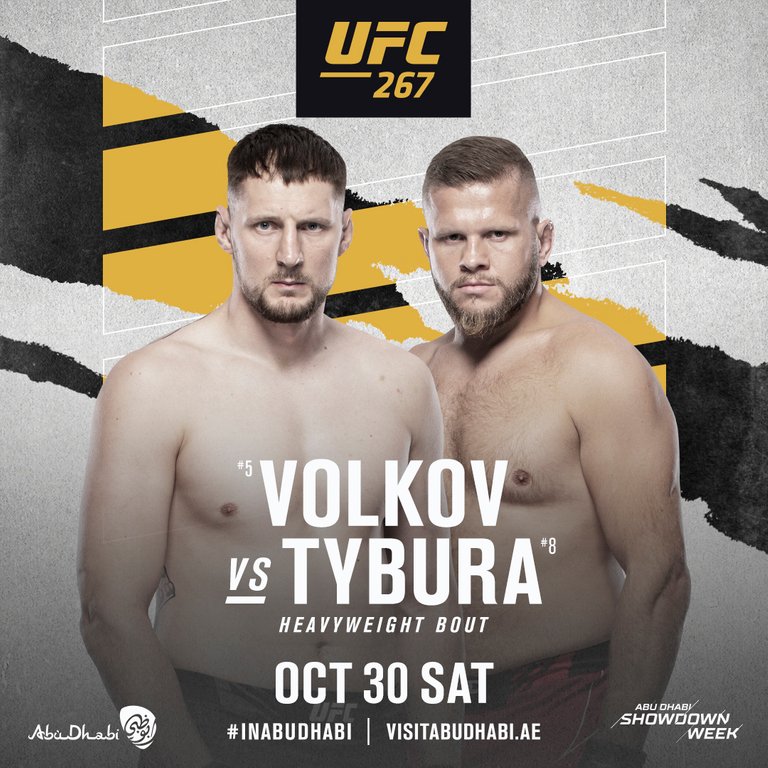 src
Ed, can you make it short now, why are you writing a novel that no one will read?
Good question, it's not my fault each and every card is like opening a Christmas present, I cannot wait to talk about this one, and the next one, also the next next one. 🤓
While Cyril Gane Movement was too much for Volkov, I still think he is incredible to watch fighting, with such a gigantic range, you might think that it will be a disadvantage, as you would lose speed, but he clearly has shown many many times, that like praying mantis, he can snap some heads out effortlesly.
His run wasn't perfect though, he also lost against Curtis Blaydes and Derek Lewis, in 2 complete different fashion. One might argue that he was winning against Lewis before he got knocked out, but it's also often the case in the heavyweight division.
He is facing Marcin Tybura, who is no joke after winning 5 fights in a row, but has certainly never faced someone in the calibre of Volkov. I predict a clear domination by the Russian fighter, Marcin won't be able to do much, but you know what? If Tybura wins this one, the odds are so much against him, it could be a lot of bucks to make, check the Vegas Odds!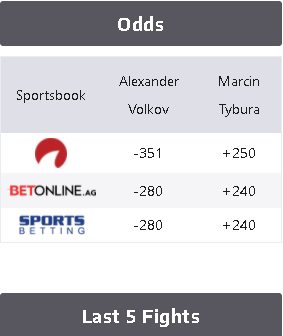 Welterweight
Li Jingliang (18-6-0) vs. Khamzat Chimaev (9-0-0)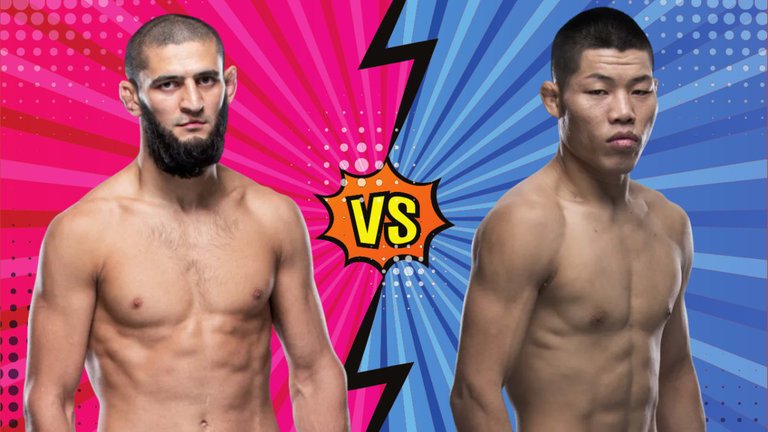 I don't know what it is about Khamzat Chimaev, but it feels like everyone that faces him, is scared shitless, like they just saw the boogie man. This is how Gerald Meerschaert looked like just before being knocked out with the first punch of the fight: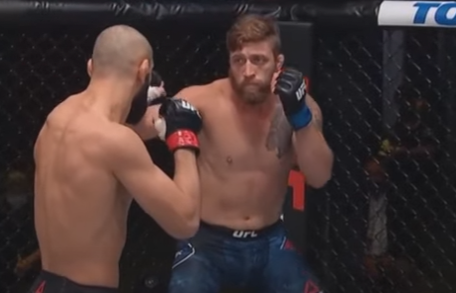 This is how Mckee looked like just before tapping out: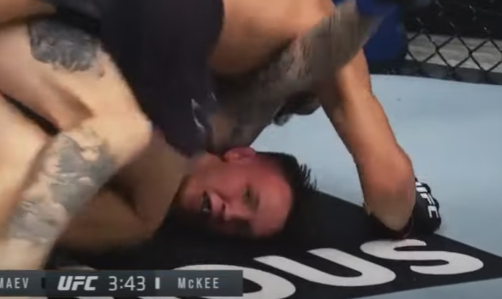 This is John Philips realising what just happened: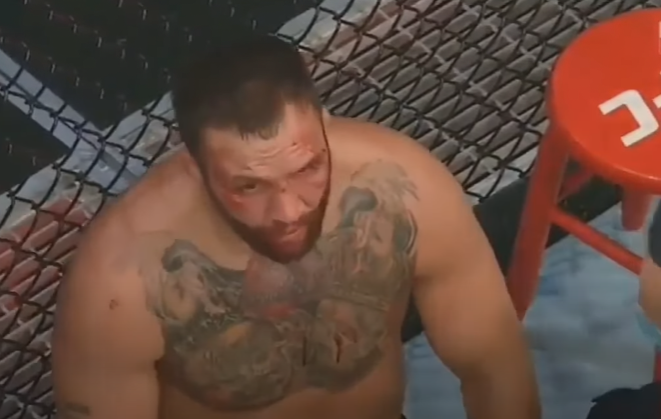 Oh, I forgot to mention that these fights happened at middleweight and welterweight back to back, and in short notice.
The worst part of fighting Khamzat, is that the guy is smiling at you the whole time. 🙃 He is just made for the UFC, and I truly hope that this post ages well, and that he can have a long career, still undefeated.
Now, I wouldn't be fair if I didn't talk about his opponent, the respected Li Jangliang that has been is in an impressive run, and can really hit hard!
He also have a massive face 😁, but that won't stop him from being one of the most underrated welterweight right now, I really believe that this matchup is perfect, such a competitive one, a great test for both, we haven't had the chance to see what Jangliang can do on the ground.
We need to be honest with ourselves, until Khamzat has at least the same amount of fights in the UFC that "The Leech" has, The odds are HEAVILY IN FAVOR OF KHAMZAT with -650, it just shows how much he is feared.
I still believe that the Chinese fighter has a puncher chance against a monster like Chimaev, and even drag it into later rounds, as we don't know how his stamina will be like especially after recovering from "C19" complications. Khamzat was out for an entire year, and it's impossible to know what is form is like.
Light Heavyweight
Magomed Ankalaev (15-1-0) vs. Volkan Oezdemir (17-5-0)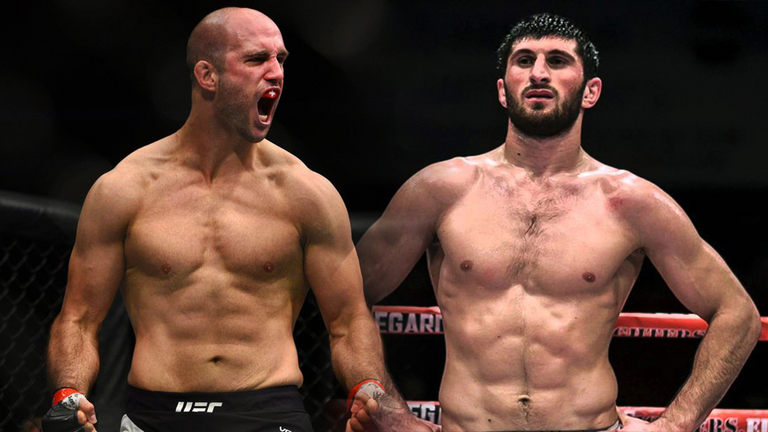 I should normally be vouching for Ozedemir as he is almost French as a Swiss 😌, but Magomed Ankalaev has been on a rampage that cannot be stopped, and apart from his loss against the Scottish Paul Craig, has had a perfect record. Having a perfect record at Light Heavyweight, is something that only a champion can do, and I've be known for jumping on and off hype trains, but this one is a solid train.
The kicks will play a major role in this fight, I can see Ankalaev establishing his range this way, he is currently oozing confidence, Oezdemir could win it by decision as the judges always give him a split decision as he knows how to look good, but Magomed, will do something impressive, I am pretty sure of this.