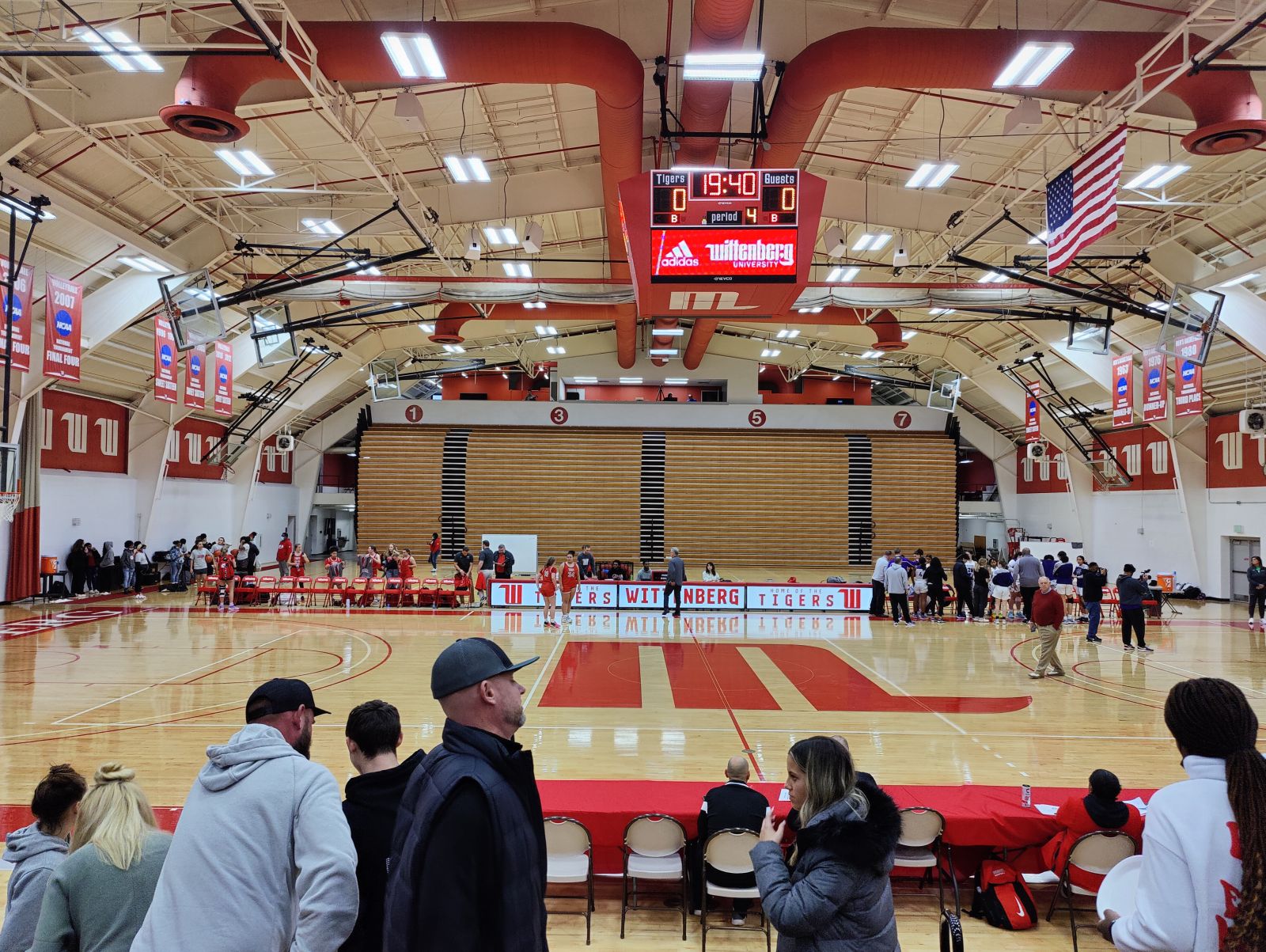 ---
While most of the top 25 teams were in action this weekend, my focus was more squarely placed on a small local event that was happening. My wife and I drove down to Ohio to watch my nieces play basketball. They had the opportunity to participate in an exhibition game at Wittenberg University just outside of Dayton in Springfield, OH.
Part of the exhibition was some rule changes that they are looking at putting into rotation probably starting next year. Probably the biggest single rule change is the implementation of a shot clock. In the past, the shot clock hasn't existed for women's HS hoops. It is definitely going to be an adjustment for some of them. I can recall at least two times my nieces team forgot there was a shotclock and almost found themselves in violation.
Other experimental rules include adding a eight second backcourt violation and extending the three point line to the college range. My niece didn't feel her team played the best, but they came away with the win, so that is all that really matters I guess.
One of the coolest things about the day was the fact that the coach invited my nieces little sister to dress and be ready to play for the game. As a freshman that is a huge honor. She didn't end up playing, but it was still cool to see her on the same varsity bench with her sister who is a senior.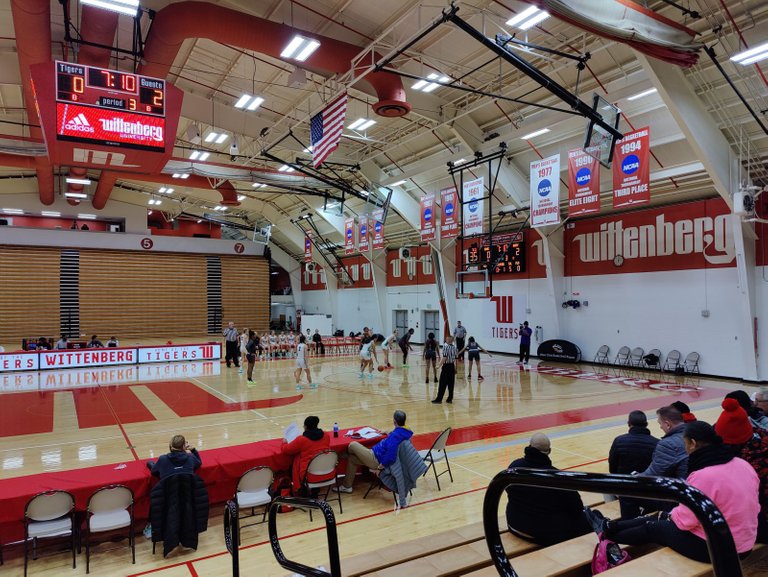 ---
Back to college hoops... On Friday the Michigan State Spartans were back in action after their season opening defeat at the hands of #3 Kansas. They played smaller in-state school Western Michigan. It looked a little dodgy at first and The Broncos were even up at one point, but then the Spartans got their act together and ended up winning the game by like 40 points. It was nice seeing them play so well.
I think they are going to need that cohesivness down the road as they start to take on some of these Big 10 opponents. I hope they can take these early season games and make the necessary tweaks. It would be nice to see them make it a bit further in the tournament for the first time in a while this season.
In other action on Friay, there were no upsets, so it was kind of a run of the mill day. That isn't to be unexpected in these early season games. Most of them are cupcake games. While most may think games like this are a waste of time, they give the bigger schools a chance to work out the bugs before regular season play starts. Likewise, the smaller schools benefit becuase the bigger schools usually pay to play them and those funds can many times cover the expenses of the basketball program for the entire year.
Saturday gave us seven games and it was more of the same. No upsets and the top 25 teams handily taking care of their opponents.
Sunday on the other hand gave us our first upset of the weekend. Unranked Florida took down #20 Florida State by double digits. This definitely wouldn't be considered a cupcake game since it was between two Division I elite teams, but it is still exciting to see an unranked beat a ranked team.
Finally, on Monday night we had five games with one of the being an upset.
Unranked Marquette took down #10 Illinois by one point. Again, this one isn't much of a surprise. Marquette is no stranger to the tournament and I haven't seen Illinois play, but 10 seems a big high of a rank anyway.
It would seem that the Illinois/Marquette game might be part of a larger crossover event between conferences because I think Michigan State is playing Butler tonight. This should be a good test for the Spartans. I have a feeling it won't be long before MSU is in the top 25 where they belong.