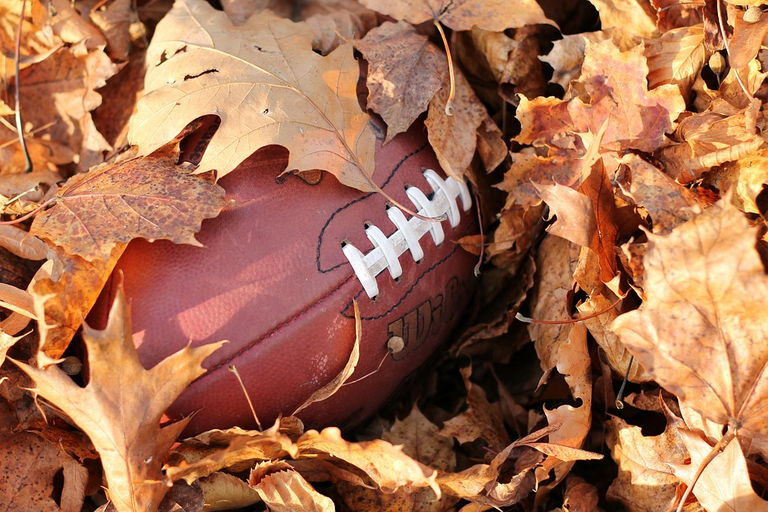 ---
It was a quite different weekend of football watching than what I am used to. First off, my Michigan State Spartans were off this weekend, so I wasn't sure how much football I was even going to watch on Saturday. Thankfully, I ended up watching more than I had planned.
I will just gloss over the fact that Michigan handily defeated Northwestern (though it was pretty close through the first quarter). I will also gloss over the fact that Ohio State absolutely manhandeled Indiana in a game that saw the up 45 to 7 going into halftime. It wasn't even worth watching...
One game I am glad I did watch was the Illinois/Penn State game. Nine overtimes, can you believe that? At first I didn't realize they had changed the college overtime rules and 9 overtimes just seemed a bit ludicrous to me. With the new rules it is a little more understandable, but still pretty crazy that neither team was able to seal the deal much sooner. I think it speaks to just how great the defense is on each team and potentially how poor the offense is.
Other notable nods for NCAA football go to #22 Iowa State who took down #15 Oklahoma, and unranked Appalachian State who toppled #24 Costal Carolina.
Finally, if there were a contest for final score most similar to a basetball game it would definitely go to #13 Wake Forest who had a 70 to 56 win over Army West Point. Sorry Black Knights...
---
Sunday was a bit different for me as well. Usually there are two games that I get to pick between at 1 pm, but this week there was only one. On top of that, it seems like the Lions pretty much always play at 1, but that wasn't the case this week either. Instead they were on at 4 pm. On top of that, I usually take the time to enjoy both the Rams and the Lions, but since they played each other this week, I didn't have to split my time between the two.
My Sunday started off watching the Kansas City/Tennesse game. It was a complete crap show with Mahomes doing absolutely horrible and eventually getting hurt. I will talk more abut that on my main account tomorrow when I do my Fantasy Football recap.
Needless to say, I wasn't in a very good mood when it was time for the Lions to play.
As expected, the Rams won the game, but to be fair, the Lions kept it a lot closer than I would have liked. Don't get me wrong, I am forever a Lions fan, but I really want Stafford to have an amazing year this year. It is funny how the commentators at pretty much every opportunity talked about how lucky Stafford is to be free of Detroit now.
Detroit definitely wow'd us starting off with a quick touchdown and going up by seven points. Then they did an on-side kick and recovered it to keep the Rams offense off the field for a good part of the first quarter. Did I mention the fake punt by the Lions too? It was pretty much trick play after trick play just to get the 10 to 0 lead they had.
Then the Rams started doing what they do best. Stafford threw his 300th touchdown pass and him and Kupp connected for a hefty number of points.
The Lions gave us another fake punt leading to a first down that they weren't able to convert on and then the Lions started to do what they do best....
Suck.
Goff threw a couple of Interceptions to pretty much seal the deal and give LA the win. I have to admit, it was a closer game than I think a lot of people expected it to be. In fact, I think the odds were 7.5 for one team to cover and they just barely made it. If it hadn't been for the last second interception, the Lions likely could have kicked a field goal and spoiled a lot of bets for a lot of people.
It's amazing to me just how much the Lions suck and I honestly don't know what it would take to fix them at this point. They fall to 0 and 6 or 0 and 7 on the season with no hope in sight.
Perhaps there will be a Thanksgiving miracle this year and they will snatch their first win.
If a win or their bye week doesn't come sooner rather than later, they might completely implode...
---
---

---
All pictures taken by myself or @mrsbozz