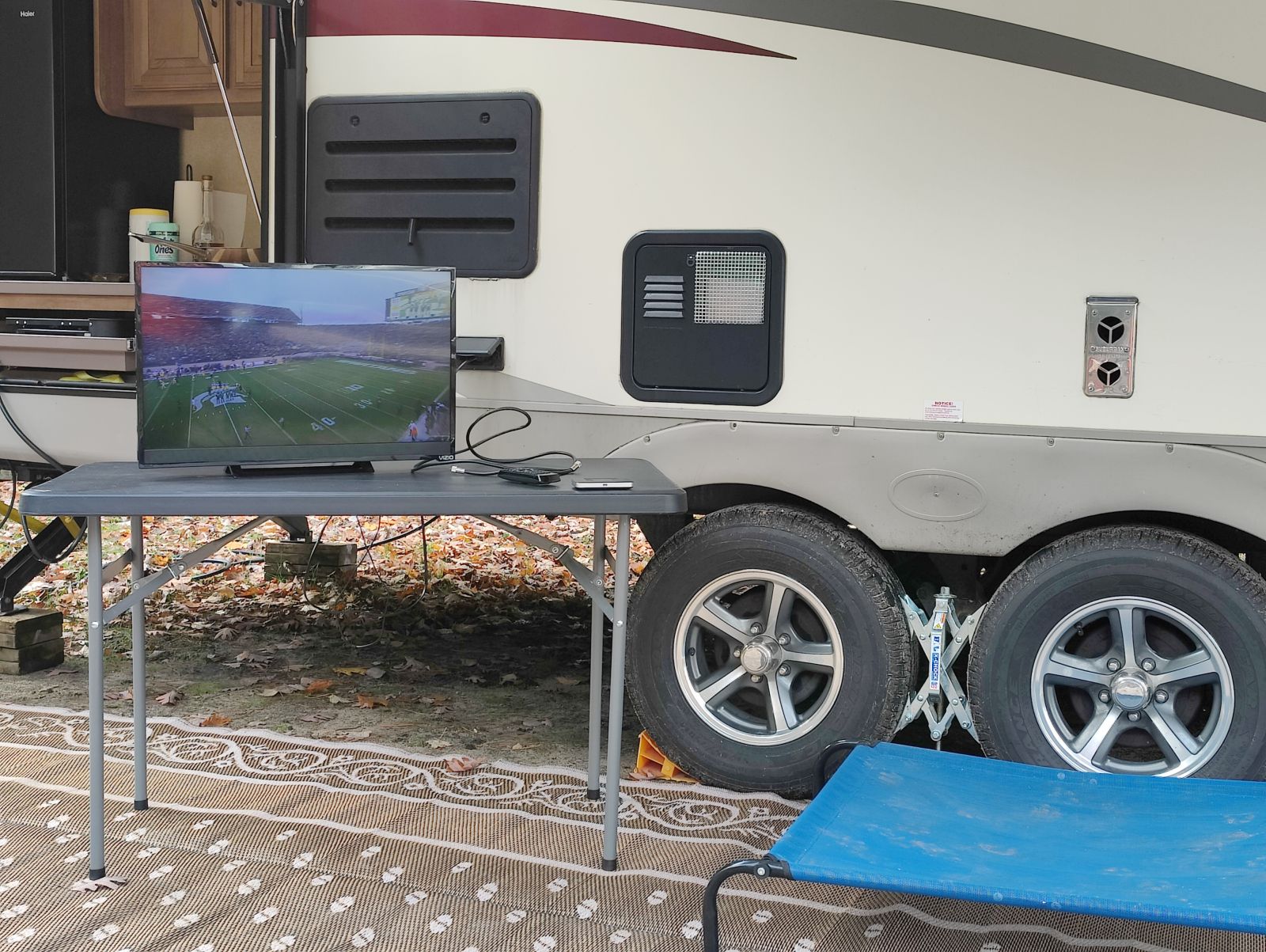 ---
Talk about an amazing weekend! I have been anticipating writing this post ever since the clock ticked down to zero on the Michigan/Michigan State game on Saturday. It was absolutely epic! In case you haven't figured it out yet, that is right, my Michigan State Spartans ranked #8 took down the #6 Michigan Wolverines.
I've gotta be honest, I didn't have high hopes coming into this game. Even though I felt that Michigan was over-ranked at #6 due to the strength of their schedule, both teams always seem to play better than their ranking in this game.
In fact, I really felt like Michigan was more of the underdog in this game. First of all, it was at Michigan State, and second of all, I feel like they had more to prove. I know I am not the only one who has quesitoned their ranking and winning this weekend would have been a great way to dispell some if not all of those rumors.
Even though Michigan State was ranked lower, you need to keep in mind that both teams were undefeated going into Saturday, and State had a couple of big wins against some power teams this year.
Personally, I don't think Michigan State's defense was playing up to their potential for the first half of the game. Luckily, the second half of the game they showed up. Also luckily, the second half of the game, the Michigan defense seemed to be faltering as much as ours did in the first half.
Michigan State was able to wipe away a sixteen point deficit to go up with not much time left. In true rivalry fashion, what would have been a game wining catch for Michigan was snatched out of the air one handed for an interception and the Michigan State clincher.
As you can see from the photo above, I was watching the game outside at our campsite. There were only two other campers in the campground, but I am sure they could hear me screaming and yelling when the game was over.
Go Green!
What an amazing game!
The cool thing is, Michigan State could lose every game the rest of the seaons and probably no one would really care, they won the game that matter. Everything past this point is just icing!
I actually would have been okay with State losing as long as it wasn't a blow out.
Here is a YouTube video of the comeback if you want to spend five minutes watching it.
I think Ohio State is going to be a tough contest for both Michigan and Michigan State. They are a really good team this year (despite how they looked Saturday night).
---
I am not even going to spend much time talking about the Lions today. They are just horrible. They lost against the Eagles 44 to 6 or something like that. They finally pulled their quarter back with about two minutes left in the game only for the back up to immediately lose the football on a turnover. It was just horrible. I couldn't even stand to watch it really.
I will keep coming back for the punishment of course because the Lions are my team, but it is just painful to watch them most of the time.
What isn't painful is watching Stafford and the Rams continue to rack up the wins. They beat Houston yesterday 38 to 22. Kupp continues to be a stellar wide receiver, and Stafford continues to do what he does best. The only difference is this time he has a line that supports him and allows him to do it.
Can you say Rams in the Super Bowl? It is looking like it could be a possibility!
I might have to start subscribing to the NFL Network so I can see all of the Rams games. The one yesterday wasn't aired in our region, so I had to watch the highlights to see Stafford in action. It is certainly much more compelling to watch them than the Lions lately...
Here are my predictions for next week:
Michigan State has a close game against Purdue but they win, Lions don't lose (only because they are on bye), Rams win (it will be close though because Tennesse is pretty good this year).
---
---

---